Good morning, Red River Valley!
Cloud cover and rain chances will increase today, especially this evening through the overnight into Tuesday morning. A few thunderstorms will be possible, but the chance of heavy rain or severe weather threats will remain low today.
Low-level moisture should reach our region a bit later than in Dallas, so don't be surprised to see a sunny morning. Clouds should begin to roll in by afternoon, and rain chances spike to 60% tonight and remain there through Tuesday.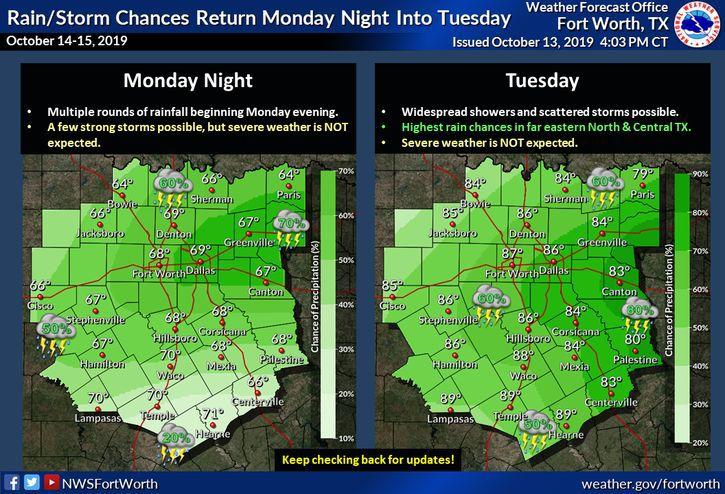 Today's high will be around 77 degrees with winds from the southeast at about 5 to 10 mph. Tonight's low is forecast in the low 60s, making it one of the warmest nights of the week. 
Enjoy the sun and your Columbus Day morning, and make plans to stay dry once the rain starts falling.