DEPORT — Believed to have started just after 8 p.m. Tuesday evening, a Deport family's home was fully engulfed in flames by the time the Deport Fire Department arrived on the scene.
Multiple departments were called out to help fight the fire from Blossom, Bogata, Pattonville, Cunningham and the Lamar County Sheriff's Office.
Local businessman and volunteer firefighter Roy Moll made sure to get his family to safety before putting on his gear to help fight the flames that were consuming his house. However, the damage was done. The Moll family lost all of their belongings and their home to the blaze.
Currently, the family is staying at a friend's house.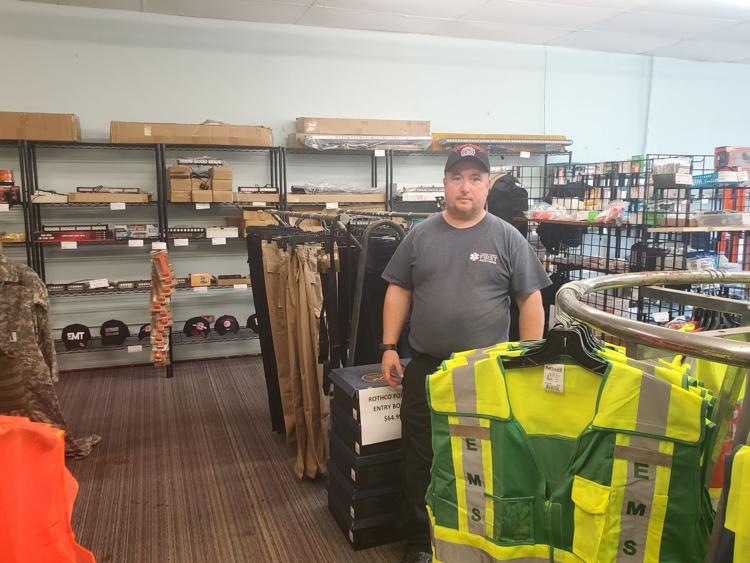 Moll is a member of the Deport Fire Department and owner of Global Tech Public Safety Equipment, where he supplies personal protective equipment as well as everyday gear to fire and police departments in the region.
Catana Yarnell, owner of the Listening and Learning Children's Community Library in Deport, has started collecting donations for the family.
"We are just collecting items for them. We have done this in several areas and have helped other families who are going through a similar situation," Yarnell said.
The Children's Library is located next door to Moll's store, which makes a convenient way of getting the supplies to the family.
Clothing and items for a 1-year-old girl, 2-year-old boy, 4-year-old boy, 5-year-old boy and 7-year-old boy are needed as well as for the two parents.
"When some community people reached out to me, they were asking how they could help. Since we deal with children, I decided to try helping," Yarnell said.
To donate items and for information, call 903-816-3961 or drop off items at the Children's Library Wednesday, Thursday and Friday from 3 to 6 p.m.