Good morning, Red River Valley!
A weak cold front passed through the region yesterday, shifting winds to come from the north. While that usually is a recipe for colder weather, surface high pressure moving in and sunny skies will help boost today's high to around 63, according to National Weather Service forecast models. 
Today's pressure will gradually weaken as the system moves east, and that will restore the warm and moist southerly flow ahead of low pressure that will be moving into the Texas Panhandle. Expect some clouds tonight, which will help reduce overnight cooling, leaving the area with a low around 44. 
Some clouds will stick around for Thursday, but that won't prevent the sun from warming us up to about 67 degrees. Winds will be coming from the south at 5 to 15 mph with gusts as high as 20.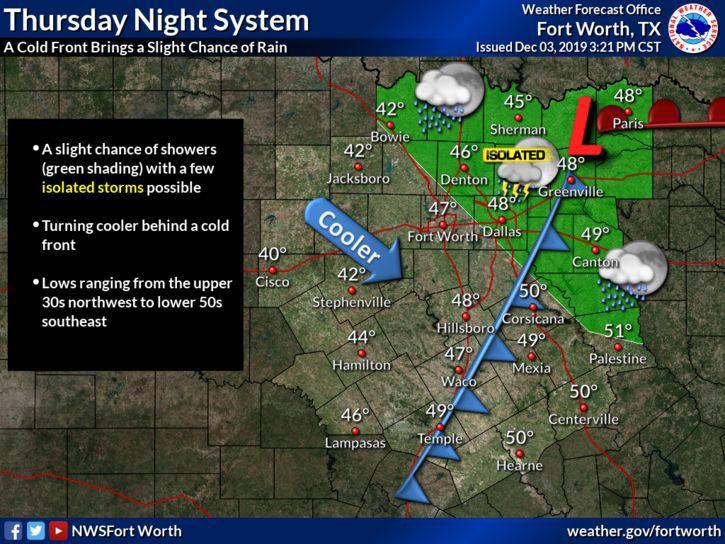 Rain chances return Thursday evening with a 40% chance for showers and thunderstorms, now expected to arrive between 7 p.m. and 1 a.m. The night will be mostly cloudy with a low around 47. 
Temps are expected to dip again into the high 50s on Friday and Saturday before returning to the high 60s on Sunday. 
The roller coaster of fall temps continues, but don't let that stop you from making today your best Wednesday!