Good morning, Red River Valley! 
Are you prepared to stay cool? Hopefully you are as the heat index value climbs into dangerous territory today. The National Weather Service has issued a heat advisory in effect from noon today to 7 p.m. Wednesday thanks to triple digit heat index values.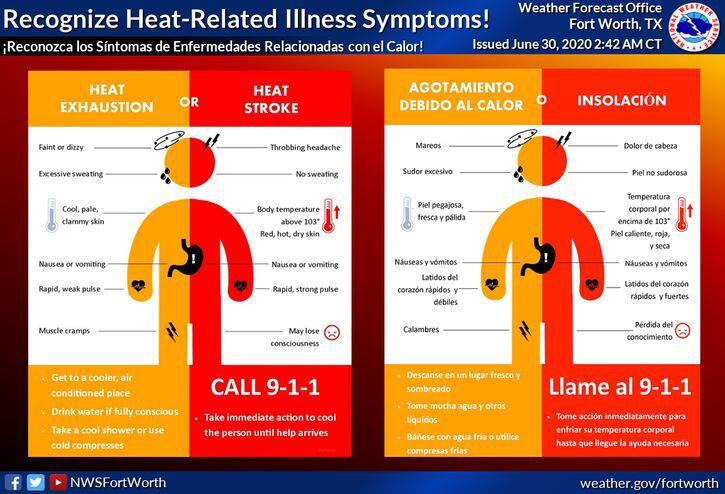 Today will be cloudy to start, gradually clearing to become mostly sunny with a high near 93. With Gulf moisture riding in on south winds 15 to 20 mph with gusts to 30 mph, the heat index value will get to about 102 degrees. Clouds will increase as we get near nightfall, and the low should fall to around 78 degrees.
Wednesday will be partly sunny with a high near 96. The heat index value is expected to be around 109 degrees. Gusty south winds are expected to continue.
Enjoy your Tuesday, and stay cool!