Good morning, Red River Valley! 
The region finds itself on the western boundary of an enhanced area of chance for severe weather today. The national Storm Prediction Center predicts hail will be the predominate threat, although strong winds and a possible tornado cannot be ruled out.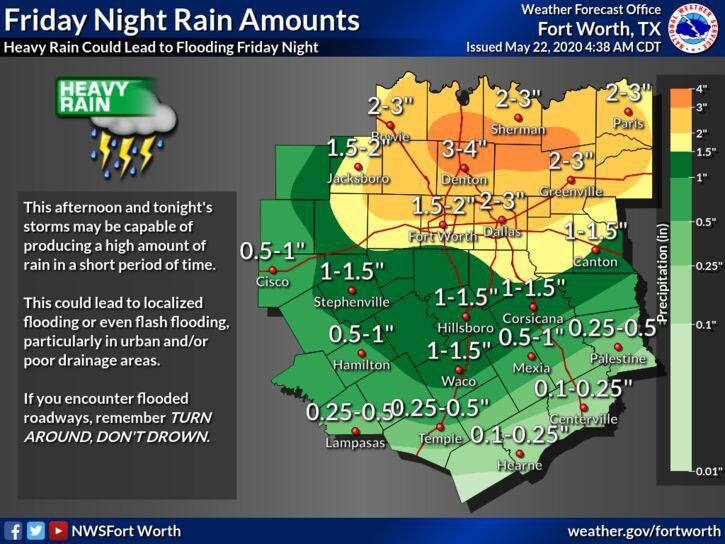 The National Weather Service gives us a 40% chance for showers and thunderstorms today, mainly after 2 p.m. Storms should struggle to organize as a pocket of cold air moves in quickly. Otherwise today will be cloudy with a high near 84. Winds will be from the south at 10 to 15 mph with gusts to 20 mph. 
Showers and thunderstorms remain possible through 2 a.m. Tonight will be mostly cloudy as the low falls to around 66. Gusty winds will continue as the chance for rain rises to 60%. Rainfall amounts between 1 and 2 inches are possible, according to the National Weather Service. 
Rain chances fall back to 30% for Saturday and Saturday night. The high will be around 84 degrees with the low around 70. It'll be mostly cloudy as winds calm to between 5 and 10 mph. 
Storm chances rise again to 60% for Sunday as mostly cloudy skies prevail and the high gets to 83. Rain chances rise to 70% Sunday night, which will have a low near 68.
So it's a holiday weekend, but don't let that stop you from remembering the sacrifices of the nation's fallen soldiers. Have a great Friday!