Good morning, Red River Valley!
Are you ready to see the sun again? Gusty winds from the north today — up to 25 mph — should help clear the skies after mid-morning, though they will also limit the high temperature to about 41 degrees.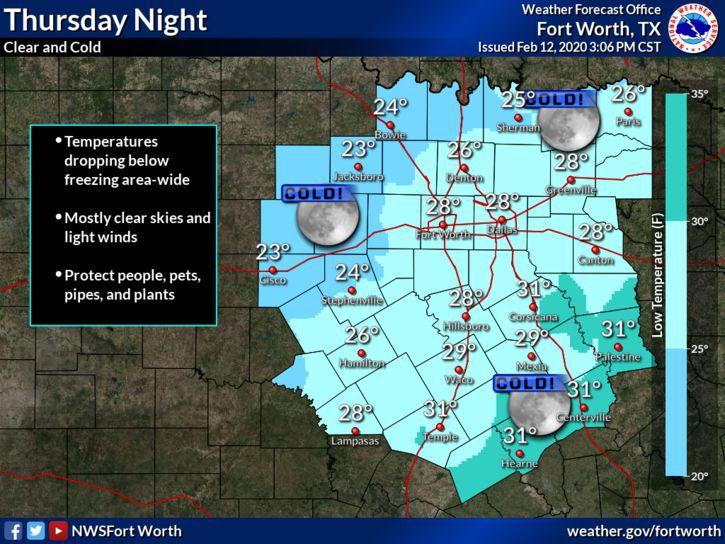 "Thursday night will be the coldest night of the week with a widespread freeze expected. Overnight low temperatures will range from the low 20s in the northwest to low 30s in the southeast with almost all locations reaching sub-freezing temperatures," National Weather Service meteorologist Sarah Barnes wrote in forecast discussion. 
For Paris, the low is forecast at 26 degrees with a north breeze of about 5 mph shaving a degree or two off through wind chill. 
We should see a warm up Friday as the high gets nearly to 50 degrees. Northeast winds should give way to become southeast winds in the afternoon, which will help with daytime heating. A mostly clear Friday night should have a low of about 34 degrees. 
"Saturday will be about 10 degrees warmer than Friday with a few high clouds streaming across the region," Barnes wrote, adding that cloud cover will increase Sunday as the region will enter the next wet period.
Welcome the sun with a smile. Have a great Thursday!