Good morning, Red River Valley!
It's a bit chilly this morning at 40 degrees, but that's because the wind chill is making it feel closer to 35. Bundle up this morning because even as the cloudy skies give way to a sunny day, the high is expected to reach just 52 degrees today. Winds will be from the east northeast at 5 to 10 mph.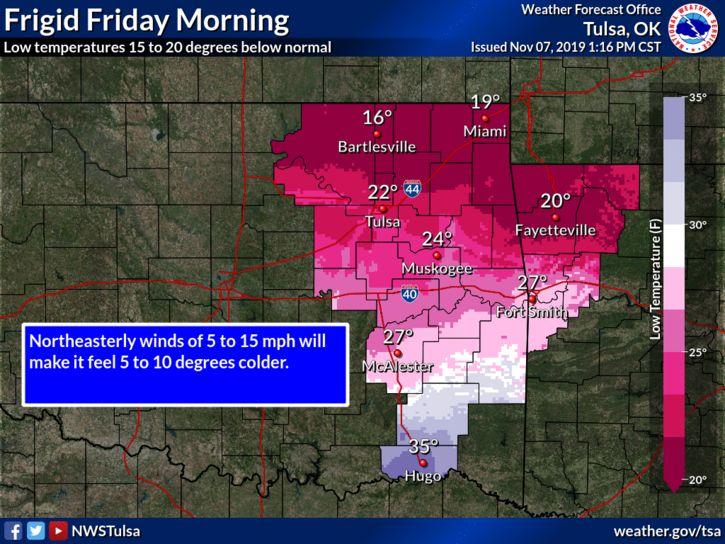 As temperatures dive again overnight into the mid to low 30s, expect to see areas of patchy frost after midnight. The lack of clouds overnight will help foster that cooler environment, leading to areas of frost Saturday morning. The sun will do its thing after that, though, as the high should reach 62. Winds will be from the south southwest at 5 to 10 mph. 
Saturday and Sunday heat ups will provide a shot at a nice weekend before a northern low with arctic air dips into the region next week. That will drop our daytime temperatures into the 40s and lower the overnight lows into the mid to low 20s through most of the week. 
Don't forget a warm jacket this morning if you're headed out, and don't let the warm weekend fool you into putting it away. Mainly, don't let the weather stop you from having a great Friday!