Just as they would in class, 19 prekindergarten students of T.G. Givens Early Childhood Center in Paris chatted last week with teacher Monica Rhoades, except they did so during a virtual classroom session.
"It was wild, just like the classroom," Rhodes said. "They were all chattering at the same time."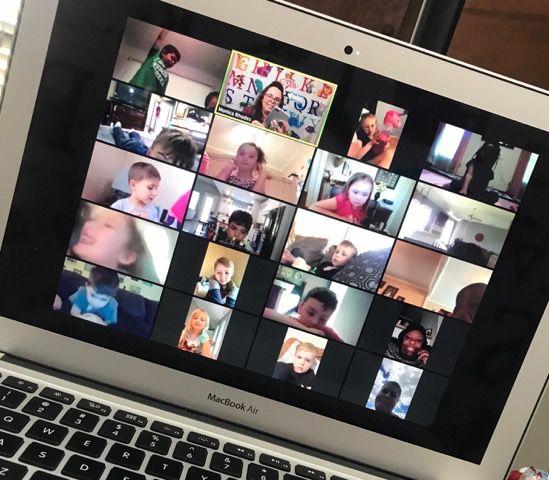 Rhodes plans to continue the virtual classroom at least once each week as long as schools remain closed during the coronavirus pandemic. Gov. Greg Abbott has ordered schools to be closed through May 4.
As throughout the nation, Lamar County teachers are turning to modern technology as schools are closed while the country faces the greatest challenge in a century — Covid-19.
From prekindergarten through high school, Lamar County's educators are reaching students through virtual classrooms, text messages, emails and phone calls. And, for the most part, students are taking distance learning in stride.
As per Texas Education Agency guidelines, schools are to continue productive instruction so that learning continues, and student accountability is recorded.
The Paris News touched base with junior high and high school teachers and students this past week to get a better understanding of distance learning in motion.
Similar to most teachers, Prairiland High School instructor Sarah Williams uses Google Classroom, a software application, and Google Meets, a video conferencing program, to teach Spanish I and Spanish II students.
"I send out assignments, games and quizzes for vocabulary words in Google Classroom," Williams said. "I record myself and upload the video so students can hear correct pronunciation because it's important for students to hear me say words."
Of her roughly 100 students, Williams said about 95% are responding and doing work either on computer or by using cellphones. For those without internet, students have access to written materials as do students at all local schools.
"I'm doing fine in Mrs. Williams' class, and I enjoy visiting with my classmates during video conferences; but I miss school," sophomore Chelsie Upchurch said. "During all of this, I've learned not to take things for granted. I really feel for seniors who are missing out on so much."
At Chisum High School, advanced science teacher Ryan Skidmore said his chemistry students, who all have Chromebooks assigned them, are accustomed to using Google Classroom so the switch to distance learning has not been that much of a challenge.
"My biggest challenge has been with me getting used to Blackboard," Skidmore said of the program Paris Junior College uses to deliver instruction for the dual credit biology and anatomy classes he teaches.
"It's been a learning curve, but I've learned the program now and am uploading my video lectures and assignments," he said. "Of course, students don't have any problem."
Paris Junior High seventh grade honors English teacher Rhonda Caldwell said she is "having a ball" and believes her 98 students and their parents are as well.
"Some of the parents wanted to join our virtual classroom but needed help," Caldwell said. "I give students bonus points if they teach their parents a lesson."
Although necessitated by unfortunate circumstances, Caldwell said she sees benefits.
"This really prepares students for high school and college level work; and it's quite amazing how they are getting a grip on what that looks like," Caldwell said of participating in virtual classroom settings. "They ask me terrific questions that they might not ask in the classroom in front of their peers."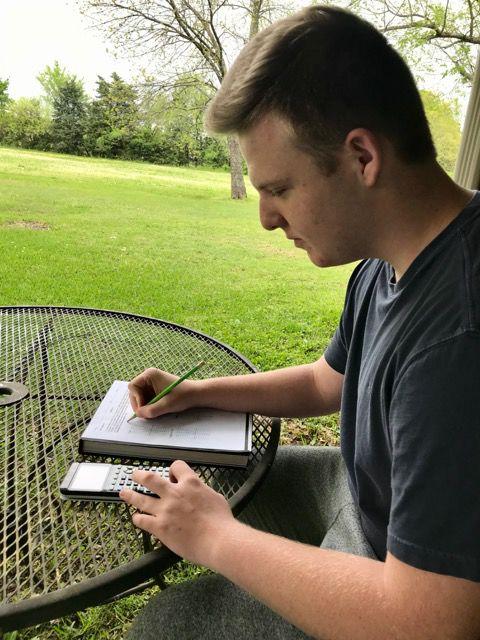 North Lamar High School advanced placement freshman and on-level sophomore English teacher Jill Bright supplements virtual classroom experiences with online applications such as CommonLit and Rich Lit to enrich learning experiences.
"These companies are making these applications available for free at least for the next few months," Bright said. "We are able to build these things into Google Classroom."
Through weekly video conferences and almost daily communications, Bright said her English department cohorts are concentrating on state testing areas where students have scored the lowest historically to prepare for next year. This year's tests have been canceled.
"In addition to literature exposure, students also are needing work in grammar and sentence structure because social media has just tanked some basic writing skills so we will be working in those areas as well," Bright said.
When asked what a typical day for a work-from-home teacher is like, Bright said she gets up early, works until about 9 a.m. then gets her five children up to help with studies before opening her virtual classroom for an hour before noon. After a lunch hour, she is available for students via her cellphone through texts and calls until 5:30 p.m. Afterward, she is available through email.
Likewise, North Lamar freshman Morgan Butler, one of Bright's students, shared about her school day, which she said begins a little after 8 a.m. She and her two sisters, one a sophomore and another in elementary school, work on lessons until about noon.
"I miss my social life because I am pretty much an extrovert and I like being around people — helping people and doing stuff with people," the teenager said. "But thanks to technology I am able to keep up with school and I can always text or call my friends."
Fellow North Lamar freshman, Dalton Echols, who paused from his Algebra homework to email a curious reporter about his assessment of distance learning, had this to say:
"I've always thought about how nice homeschooling is and how lucky those people are who are homeschooled. I have to say now that I'm at home doing work, it isn't what I imagined it would be. And the lack of social interaction from people my age really isn't fun. I just want this all over so I can go back to normal life and to my old routine."