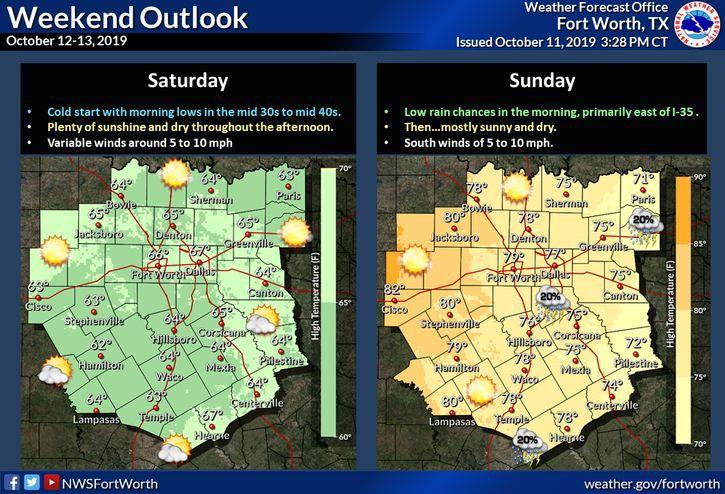 Good morning, Red River Valley!
It went from hot to cold real fast, didn't it? Cold enough that Choctaw County will remain under a freeze warning until 8 a.m. as the overnight low dipped to 32. Some spots in our other counties, especially those near the Red River, will have patchy frost this morning, at least until the sun comes out.
The area should warm up fairly quickly under a sunny sky. Today's high is forecast at 63, with winds from the north at about 5 mph before calming in the afternoon.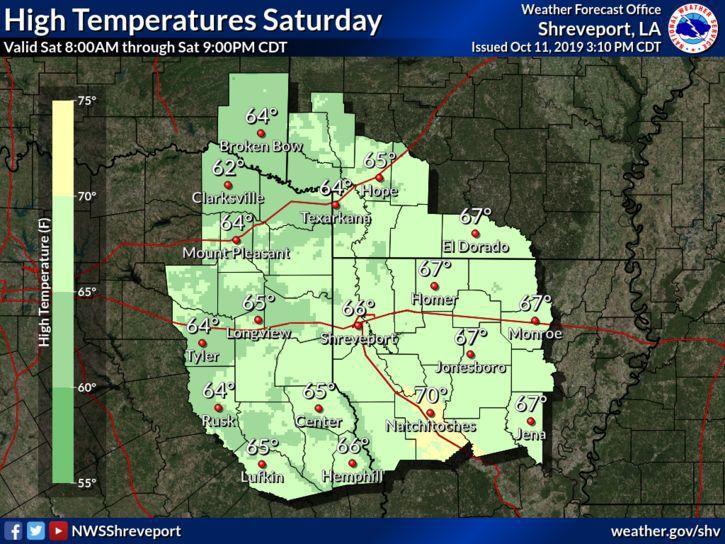 Tonight's sky will feature increasing clouds as the low dips to around 47. Winds will turn and come from the south overnight, and that will lead us into a mostly sunny, 71-degree Sunday.
Rain chances return early in the work week, but that's a weekend away. Enjoy your Saturday!