Good morning, Red River Valley!
Last night's warming trend should continue today as winds transitioned from the north to the south, helping to push daytime highs into the low 70s. Given the recent dry spells, warmer conditions and low relative humidity, the National Weather Service is asking area residents to use caution for any outdoor burning where it's not already banned. Winds will be light, around 5 to 10 mph, but fuel is abundant for the wayward ember.
Early on today, the sky will be partly cloudy but as warm, dry air floods into the region, there should be a gradual clearing to allow lots of sunshine for a beautiful Sunday afternoon. 
Looking at the extended forecast into the work week, rain chances return Monday and Tuesday, with the greatest chances forecast for Monday night into Tuesday morning.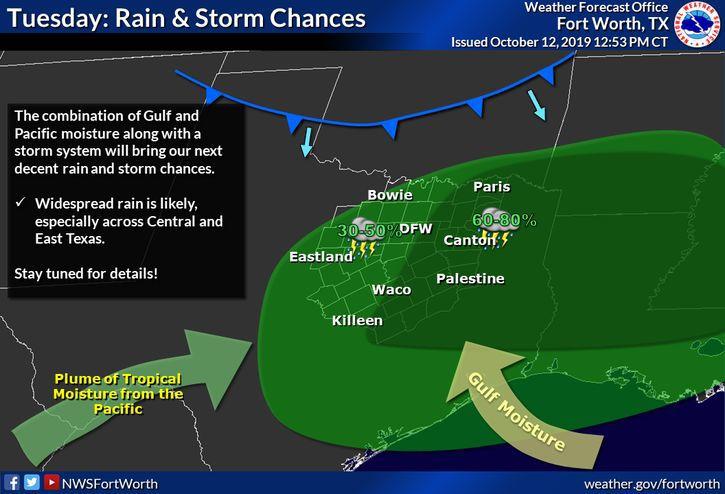 The warming is expected to continue, however, and highs could reach into the low 80s by Friday or Saturday.
How will you make this the best Sunday yet?