Paris City Council celebrates centenarian WWII vet Tom Mallison
Mary Madewell/The Paris News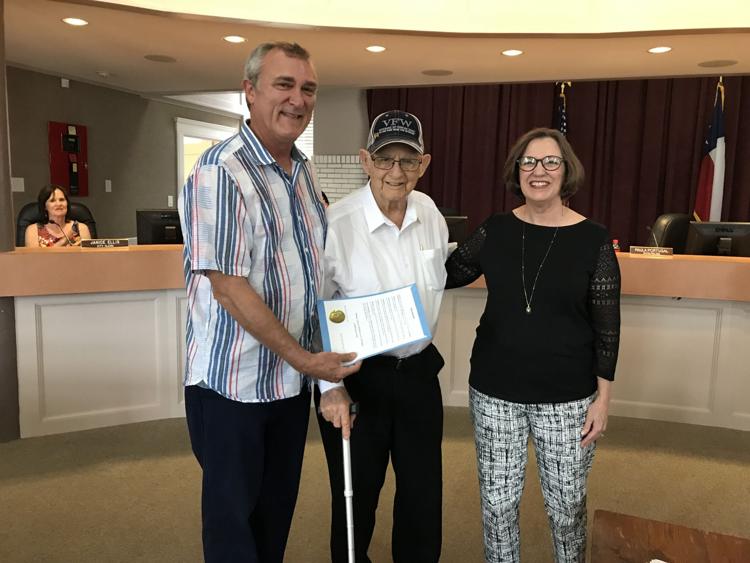 Related
Tom Mallison turns 100 on Tuesday. He vividly remembers taking photographs of pilots standing around a table, making plans for storming the French beaches of Normandy. The city council plan to honor him at their meeting tonight.
To view our latest e-Edition click the image on the left.
News updates
Would you like to receive our daily news? Sign up today!
Today's Obituaries
Receive the most recent obituaries every afternoon. Sign up here!
Texas remains one of the few states that maintains a system of partisan judicial selection. A tweet by Gov. Greg Abbott earlier this year signaled his willingness to support "an independent judiciary free from politics." Although Republicans continue to dominate the state's judiciary, Democrats in the last election picked up seats on appeals courts where they previously had none. Any reform must win the approval of both parties as a two-thirds majority in each chamber is required for the constitutional amendment needed to change the system. Should Texas judicial elections be nonpartisan?
You voted: