They might be stuck at home, but Chisum ISD elementary students Ashlynn and Alexi Phinney are still participating in their FFA projects.
Because of the coronavirus pandemic, the annual Lamar County Junior Livestock Show was canceled, but that didn't stop the sisters from selling their pigs through a pig board, with the winners drawn Saturday.
"They had two pigs they were unable to sell because the county canceled the show," their mom, Amy Phinney, said. "We just kind of came up with this."
Ashlynn, 9, and Alexi, 8, both raised cross gilt pigs on a friend's nearby farm. Last week, they drew up a board for each of the pigs, Ashlynn's Bella and Alexi's Evie, and sold each square for $25. The girls brought in $2,400 in one day, selling out both boards.
Saturday afternoon, they and their mom drew two names for the winners of the pigs on Facebook Live, which went to James Smith and Cooper Propane.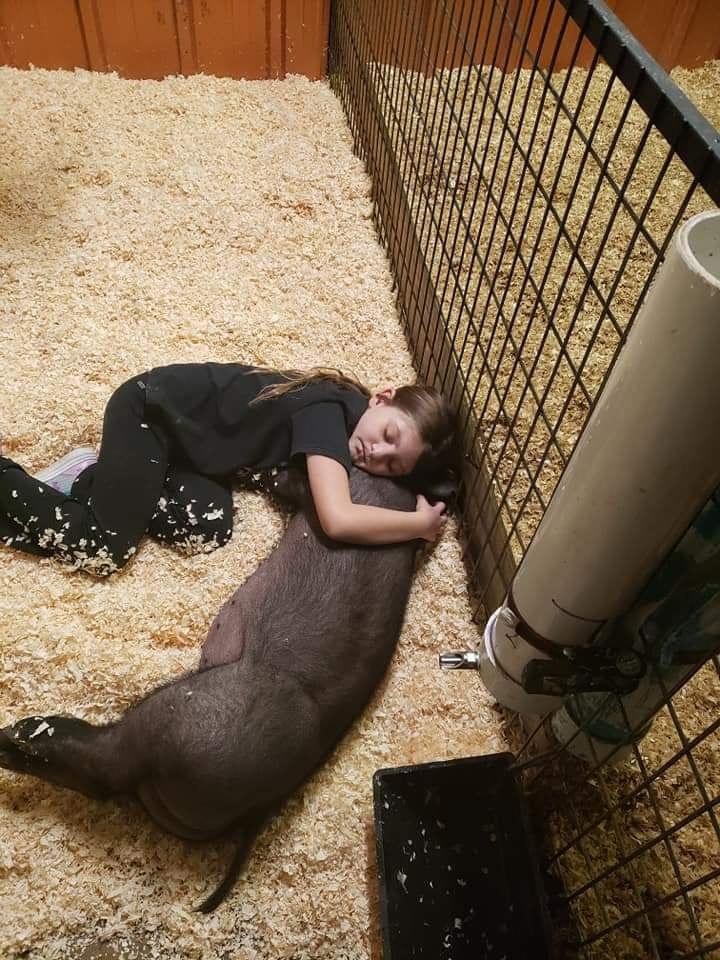 This was Ashlynn's second year raising pigs and Alexi's first. Their hogs weighed between 250 and 260 pounds, and they were entirely each girl's responsibility.
Both girls have health problems that prevent them from doing too much physically, according to their grandmother, Gwen Patterson. Alexi has a pacemaker in her heart, and Ashlynn has had a valve replacement surgery. Yet, both girls enjoy finding activities they can participate in.
"They both have had open heart surgeries," Patterson said. "The doctor has already told their mother Ashlynn won't be able to cheer or anything. I guess that's why they are so into pigs.
"I think it's impressive what they do. They feed them two times a day and walk them once a day, and there's days Ashlynn doesn't feel like doing anything, because of her heart."
The girls love taking care of their pigs, and they look forward to raising more for next year's project.
"They are spoiled," Ashlynn said. "At first they were hard to feed, but now it's easy."
The girls also had fun selling people squares on their pig board.
"I didn't think we'd get it done in one day," Alexi said. "They (the pigs) are fun and cute."
Ashlynn said in addition to raising another pig next year, she'd like to branch out into raising a cow.
Because of what they were able to accomplish, their mother has ordered them specially-made belt buckles that say "Corona Livestock No Show Chisum FFA 2020" with the names of each girl inscribed in it as well.