When a disabling condition challenged North Lamar junior Kelsey Bolyard in 2011, her classmates and doctors thought she might be faking.
"How awful people can be sometimes," a now married Kelsey Alford said about the three years she suffered with undiagnosed dystonia.
Dystonia is a rare neurological condition during which muscles contract involuntarily, causing repetitive and twisting movements.
Today as a successful radiation therapist at Paris Oncology McKinney, Alford, now 25, said the challenges she faced as a teenager resulted in her being a more caring health care professional.
"It was a hard time in my life, but it sure does make me capable of doing the job I do a lot better," Alford said. "I realized early on during my trials that I wanted to make a difference in the medical field by listening to people and by caring when they really need it."
During her junior year in high school, Alford said her left foot began to "topple on top of itself" and her spine went from a 23 degree to 90 degree curvature.
"It was hard to get my classmates to believe me, or take me seriously," she said. "I was told I was faking it."
A trip to Texas Scottish Right Hospital for Children in Dallas produced similar results.
"The doctors at Scottish Rite told me I needed psychiatric help, but they did make a brace for my leg so that I could walk," she said.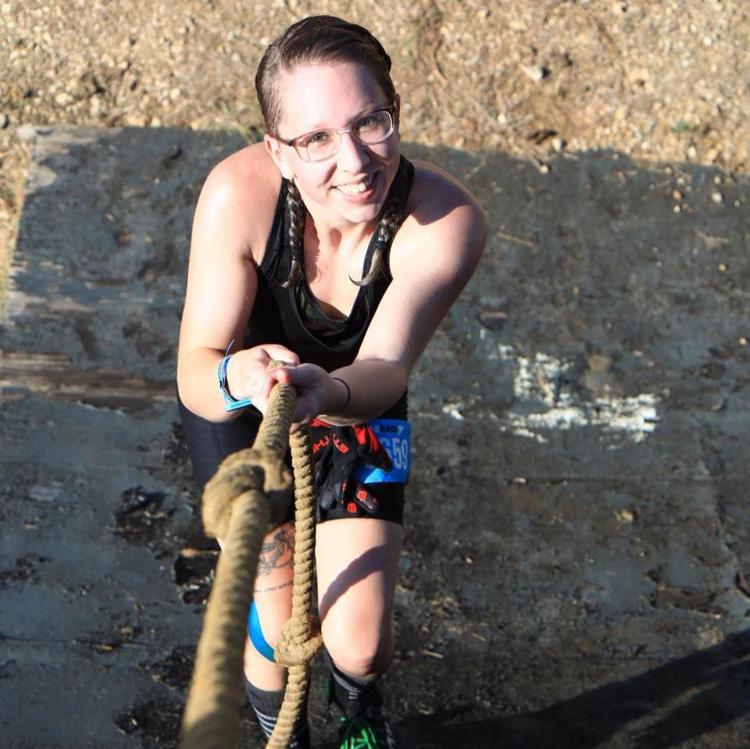 With a leg brace and curvature of the spine, the teenager graduated in the top 10% of her class, attended Paris Junior College, where she graduated with an associate's degree in science after one semester and then attended radiology school there.
"When I started radiology school, I was basically told I should get a desk job because people with my condition can't function," Alford recalled. "I didn't listen. I graduated radiology school and continued my education through Washburn University in Topeka, Kansas, and did all of my clinical training at Texas Oncology in Paris."
In 2013, Alford received the dystonia diagnosis on her first visit with a neurologist at University of Texas Southwestern in Dallas. Now on medication, she suffers an occasional flare-up, mainly during stressful situations.
"Sometimes my fingers don't want to work real well but I just tape them up and go on about my business," Alford said.
Under the care of Dr. Padraig O'Suilleabhain at UT Southwestern Neurology Clinic, she received shots to relax the muscles in her leg and she takes medication to relieve other symptoms.
As a hobby, she and her husband run Spartan races and triathlons and participate in other endurance events.
"I wear a shirt that says, 'Run For Those Who Can't' at my races to support dystonia awareness," said Alford, who also speaks at various events, including professional conferences.
"If medical professionals and the public knew more about dystonia, a person battling it will be much more successful," Alford said. "My hope is that my story can impact people in a positive way, and show that empathy and respect can be life changing.
"I also want to encourage people to continue to do what you are passionate about. Pursue your career, do what brings you joy, and don't let people tell you what you 'can't' do."