A Paris city councilman and real estate agent responsible for the sale of one of the largest mansions in Northeast Texas remembers playing there as a child.
Clayton Pilgrim, accredited land consultant with Century 21 Harvey Properties, is the agent in charge of marketing the estate of his grandparents, Bo and Patty Pilgrim, founders of Pilgrim's Pride poultry products.
Located in Pittsburg, south of Mount Pleasant on Highway 271, the 18,325-square-foot mansion sits on 43 acres and features a glass elevator overlooking spacious grounds filled with gardens, ponds and walking trails. The home features six bedrooms, 10 full baths, an indoor swimming pool with saunas and with ornate interior design throughout, according to Concierge Auctions, in charge of an auction taking place Tuesday through Friday.
"The auction process is simple," Pilgrim said. "Just sign up and bid."
Pilgrim, who serves on Paris City Council, spoke briefly to The Paris News as a family member.
"We grew up running around and playing there," he said, mentioning his five cousins, who now range in age from 18 to 33 years. "Bo and Patty were patriarchs of the family and served as role models with all their generosity and community involvement."
The grandson said he was about 6 years old when the home was built in the early 1990s, and he remembers its construction vividly.
"Grandmother was just short of an interior designer and loved the ornate, or you might say eccentric," Pilgrim said.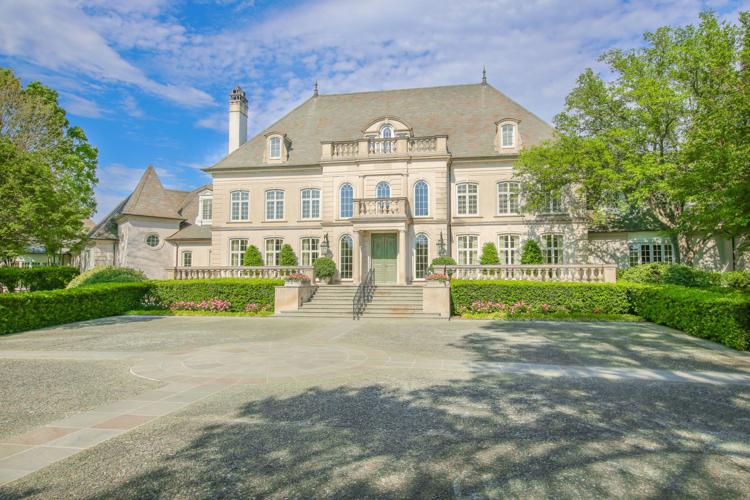 "She had help, but she pretty much designed the house and was responsible for its furnishings."
Pilgrim remembers even more the times he spent visiting with his grandfather in his office there, or with his grandmother in her upstairs art studio.
"I would stop for lunch and usually find my grandfather in his office," Pilgrim said, explaining the large office was pretty much a duplicate of the main office at the nearby plant. "I would usually find my grandmother painting in her studio. She was into oil painting and was an accomplished artist."
Pilgrim expressed pride in being chosen to sell the family property.
"I'm proud to market and sell this iconic property for our family." Pilgrim said in an email. "My grandparents designed and built this home for the public to enjoy; whoever buys it will have the ability to own a true legacy property here in East Texas."
For auction information, contact Matt Kreston at 970-227-8802.