This year has been a good year for the housing market in Lamar County, and local Realtors expect to see the upward trends continuing for the local market in the year to come.
The Paris Board of Realtors on Thursday celebrated the past year at its annual year-end banquet.
"This was a great year for the housing market," outgoing board president Lydia Fitzgerald said. "We've seen an increase in inventory, prices have remained stable, there's good deal of new construction going on and a lot of people are moving to the area. So as far as I can tell, things are looking very positive."
The night was not just a chance to reflect on the year, but look forward to the coming year as well.
Local Realtor Brittney Keys was named the next board president. As president, Keys will be responsible for board budgets, coordination between Realtors, planning meetings, community involvement and more.
"We're doing bell ringing (for The Salvation Army), we're really involved with the pump track right now and we really just want to see the community grow," Keys said. "And another big thing we're doing is getting involved with the industry coming to Paris. We want to help with that and their employees finding rentals and permanent residences, because that strengthens the whole community."
Keys, who has been a local Realtor for roughly a decade, said she's excited to assume the position, and praised Fitzgerald for the work she did as president.
"Lydia has been absolutely fantastic," she said. "She did a wonderful job keeping us informed of everything going on, she was always on top of everything, and if there ever was a time she needed help, she wasn't afraid to ask … I'll definitely be looking to what she did as an example."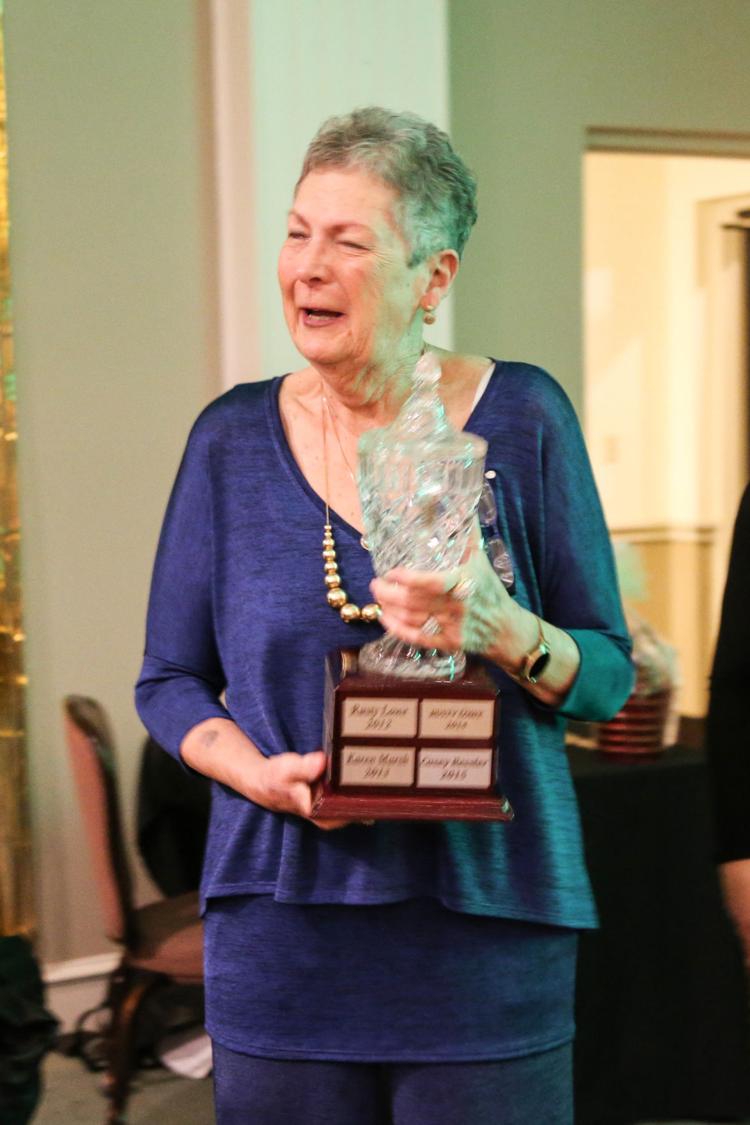 Carolyn Whelchel, a Paris Realtor for 37 years, was named Realtor of the Year.
"She has served on various boards and committees throughout the years," said Cortney Lawson of Guaranty Bank. "She served on the budget and finance committee as chairman and on the very first compliance and core standards committee. She has represented our board on numerous occasions and her knowledge of computers was invaluable when our MLS first went online."
Whelchel said she was completely surprised to be named Realtor of the year, and said it was humbling when she realized she had been selected.
"It means a whole lot to me, because this is chosen by our peers," she said. "It's a good feeling, that's for sure."
Looking forward to 2020, the local Realtors said they expect to continue to see growth. Whelchel said Paris is a steady market, and growth is typically gradual.
"I think 2020 will be another good year for Paris," Fitzgerald said. "New construction is going to continue, there's the new industry coming and all the trends indicate it'll keep improving."