Lazarien Franklin made a beeline for the key after stripping an opponent of the basketball. He pivoted and took off down the court faster than his teammates. With little time to think, he stopped, surprising his defender, squared his shoulders and fired off a shot.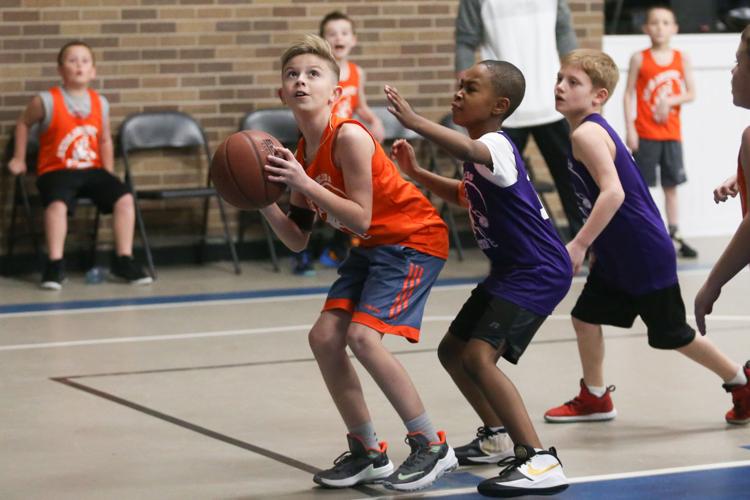 In a way, that didn't matter. There were no scores kept Thursday night in the Crockett Intermediate School gymnasium, save for the mental tally moms and dads kept as their children dribbled, passed and took shots during the last games of the Little Legends youth basketball league season.
Founded three years ago by Scott Moffitt and Macky Moree, Little Legends basketball isn't about molding perfect players. It's about building foundations that young players, from kindergarten through third grade, can take with them to the next level.
"There wasn't anything in town for this. We originally started and had about 75 kids, and now we're up to about 275," Moffitt said during a break between games.
Little Legends runs games three nights a week at Crockett Intermediate, up to 15 games a week, Moffitt said. There's a league for kindergarteners and first-graders, and a league for second- and third-graders.
"Crockett's been really nice to let us host these games, and a lot of these kids are Paris kids," Moffitt said. "It's a community outreach, honestly. It's good for the community; all the kids love it. It's really been successful."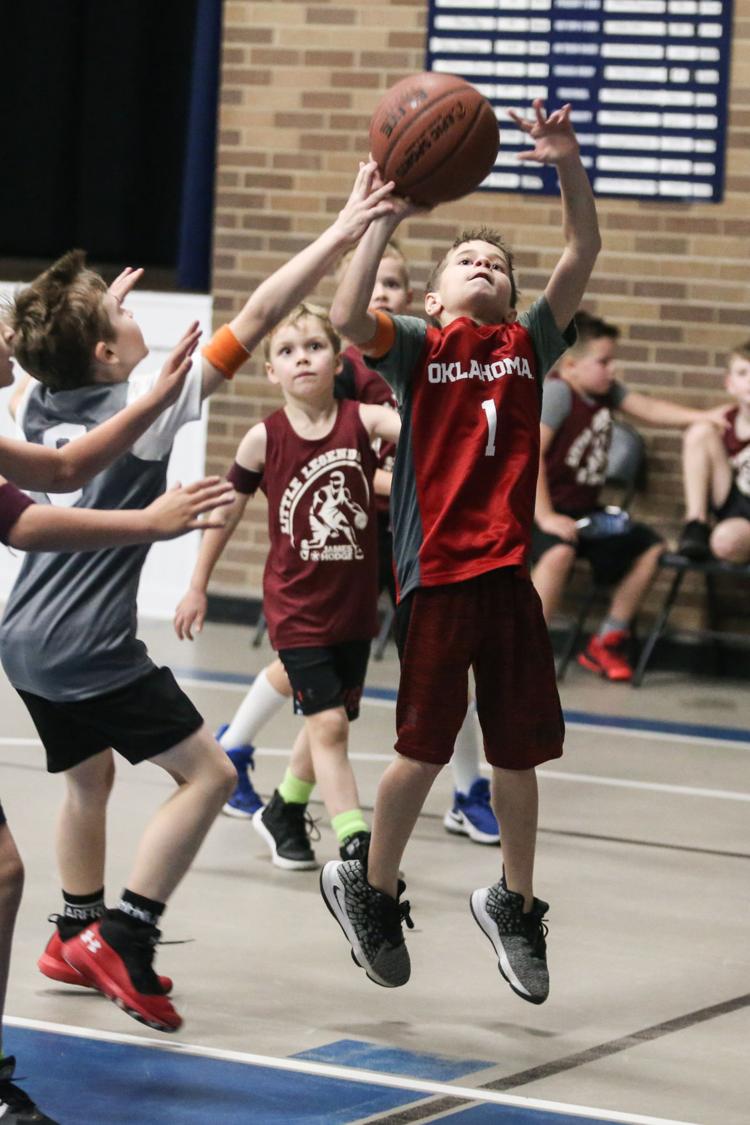 The program hosts a draft in November, and each coach — volunteer parents, usually — is responsible for putting together their own practices. Players play six games a season, and they rotate onto the court every five minutes so they all get the same amount of playing time, Moffitt said.
Little Legends players learn the basics of basketball, he said, as coaches instill the foundations of teamwork and personal discipline.
"You're going to learn how to play sports when you're tired," Moffitt said. "In a lot of sports, you don't have to do that, but at basketball, the important thing is learning how to play a sport when you're tired."
Darren Franklin, Lazarien's dad, is a co-coach of Lazarien's team. The fun part of the coaching experiencing is exposing young players to the sport, and then watching them grow their skills, he said.
"The ones that did not know the game, they came a long way," Darren Franklin said after his son's game Thursday. "We had about four that hadn't even seen a basketball court.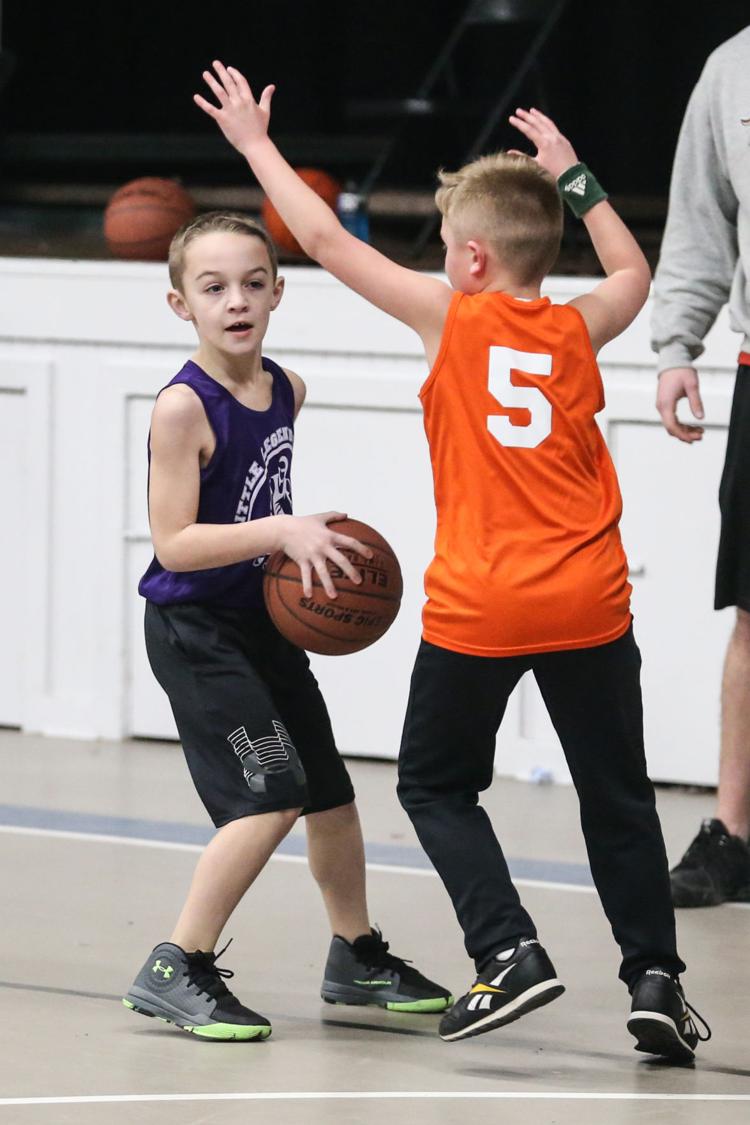 "Basketball is a fun sport. I loved it for the years I played it, and I just try to instill it in them, to just go at it, to be competitive and don't have poor sportsmanship."
The biggest lessons Lazarien learned this year in Little Legends — "how to rebound, dribble and shoot," he said. And his favorite part of being a player is building teamwork skills, he said.
Another young player, second-grader Eli Nutt, echoed those sentiments, adding his coach worked with him to "pass, pass, shoot." Although his favorite shot to take is a 3, Eli proved himself adept in the key as he hardly missed a layup.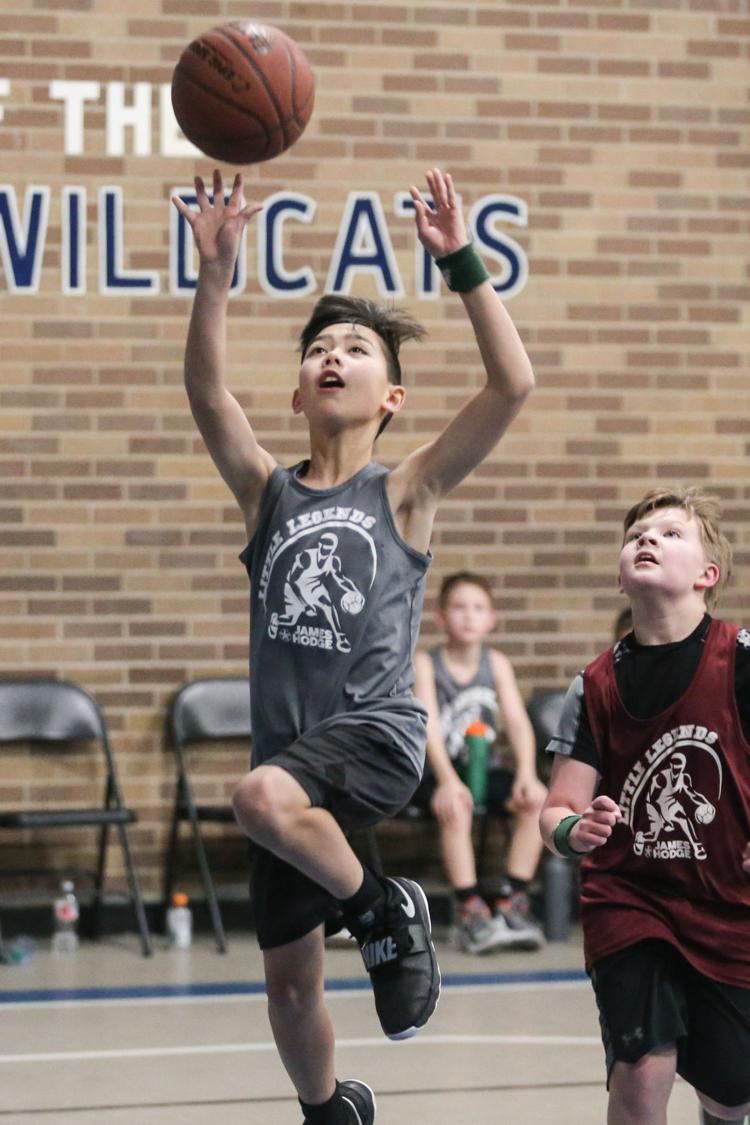 "Anytime he can practice more, we let him do it," mom Meagan Nutt said. "So, if there's a league that's open, we let him play."
And that's all Moree and Moffitt want — young athletes to learn the game and enjoy themselves.
"All the kids come into the league at different skill levels, but it's all about finding their own success," Moffitt said. "For some kids, scoring one basket the entire year is a success. The joy on a kid's and parent's faces when they score or rebound or make a good pass is what the league is all about."
Lazarien didn't give up after bricking one shot. Thanks to the support of his coaches and parents, he went on to make several baskets Thursday, just the way Moffitt and Moree want to see it.
Little Legends sign ups will come around again in November for play that will start in January. Watch for an announcement on the league's Facebook page at facebook.com/LittleLegendsBasketball.