The freaks took back the night Saturday as downtown Paris filled with people dressed in all sorts of costumes. No, Halloween didn't come early this year — it was the sixth annual Mannequin Night, hosted by the Paris Downtown Association and Paris Main Street.
On Mannequin Night, volunteers line the streets of the square donned in elaborate Halloween costumes, and remain as still as possible for passers-by. Each year's event features a theme, and this year's theme was "A place in time."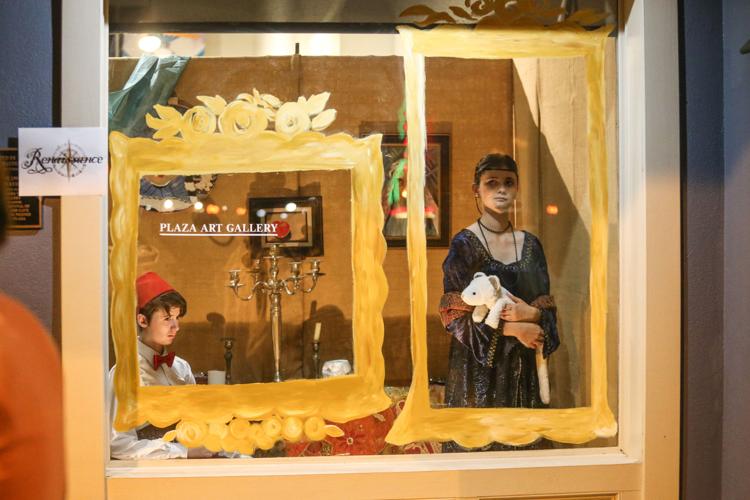 "I think it went great," event organizer Jill Awtrey said. "Everyone seemed to be having a really good time, and attendance was good. A lot of people said it seemed like there were more people this year than in year's past, which is very good to hear."
"We try to make the themes broad so we can have as many different costumes as possible," Awtrey said. "The costumes could be futuristic, historic, from outer space or from Spain. So there were a whole lot of costumes on display."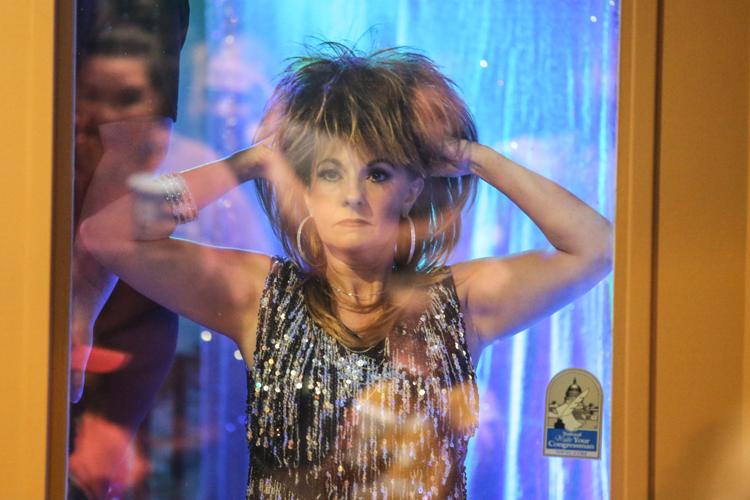 First-time attendee Lea Anne DeVega was impressed with how the volunteers committed to the role of being a mannequin.
"Seeing how still these people stand, it's just incredible," DeVega said. "I've never seen anything like it. Some of them I really would think were actual mannequins if I didn't already know they were people."
Maverick Priest, owner of Priest's Emporium, was particularly impressed with a pair of mannequins recreating the iconic photo of the World War II soldier kissing a woman in a white dress.
"That one was great; they really went all out," he said. "The costumes are always good, and that's all Jill. She does an awesome job coming up with ideas."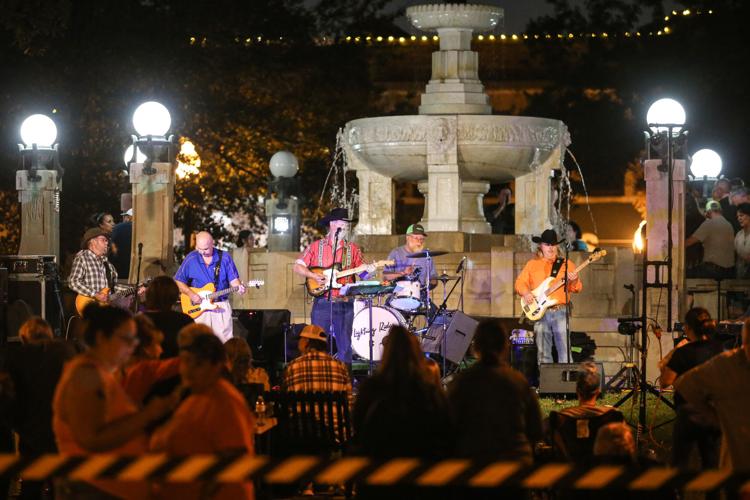 In addition to the festive "mannequins" on display, the square filled with music, as area bands The Core, RhythmAddicts and Lightning Ridge delighted attendees.
"The entertainment was great tonight," Paris resident Jan Smith said. "Great music, great mannequins… Everyone is smiling and having a fun time."
New to Mannequin Night this year was the walking historic ghost tour, Awtrey said. Participants were led on a tour of downtown Paris, with a guide giving pieces of the town's history along the way.
"They went over the history of a lot of the buildings, the Paris fire (of 1916), famous people and things like that," Awtrey said. "It also incorporated Halloween and ghost stories because there are some buildings that people say are haunted, like the theater."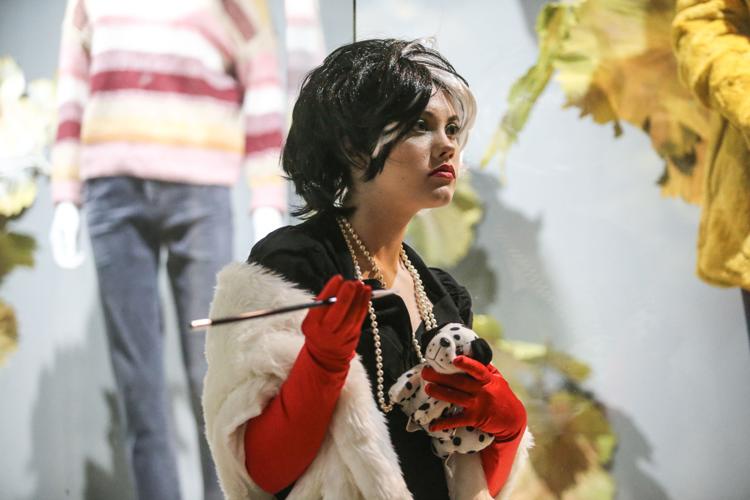 The historic walk was put on by the Paris Junior College Chapter No. 55 of Delta Psi Omega, Awtrey said.
"I want to thank them because it wouldn't have happened without them," she said.
The night provided a fun experience for attendees, but also served as a boost for downtown businesses.
"There were people going in and out of the shops and all the restaurants were busy. I'm very pleased because that's the whole point of Mannequin Night, the highlight our downtown stores and restaurants, and draw eyes to a lot of the businesses people might not even know are there," Awtrey said.
"It gets people downtown," said Michelle Johnson, business manager at Spangler's. "I think it's one of the best events of the year."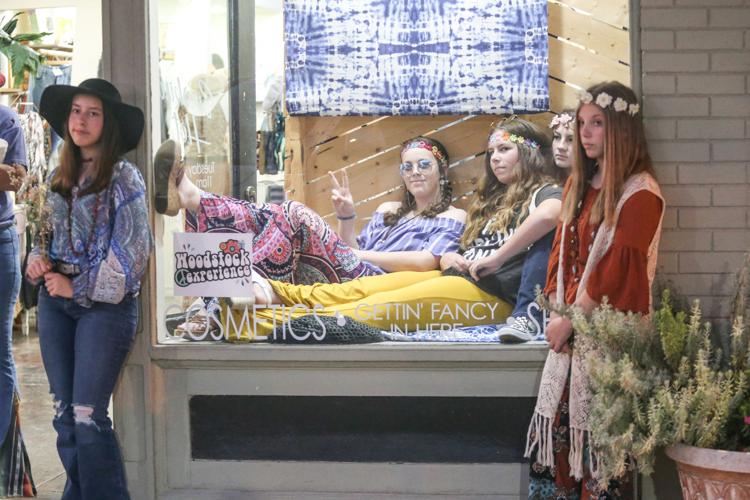 The event has grown in scope and popularity each year. When it started, Awtrey had to work to convince business owners to take part in it. Now, business owners are approaching her, asking to take part in the night, she said.
"(Priest) told me later that night that it was the best night for business he's ever had, which was so wonderful to hear," Awtrey said.
"It's just a lot of fun," DeVega said. "I'll definitely be coming back as long as they continue doing it."