The guilty plea of Ashley Morrison for her part in the 2014 murder of retired North Lamar teacher Anna Lois Sims took the number seven spot in this year's Top 10 news stories while the groundbreaking in June of the first lake to be constructed in North Texas in almost 30 years took the number eight spot.
The immediate and long-term benefits from the construction of Bois d'Arc Lake for Fannin and surrounding counties are staggering as this Northeast Texas county shares its water resources with a growing and thirsty population to the west.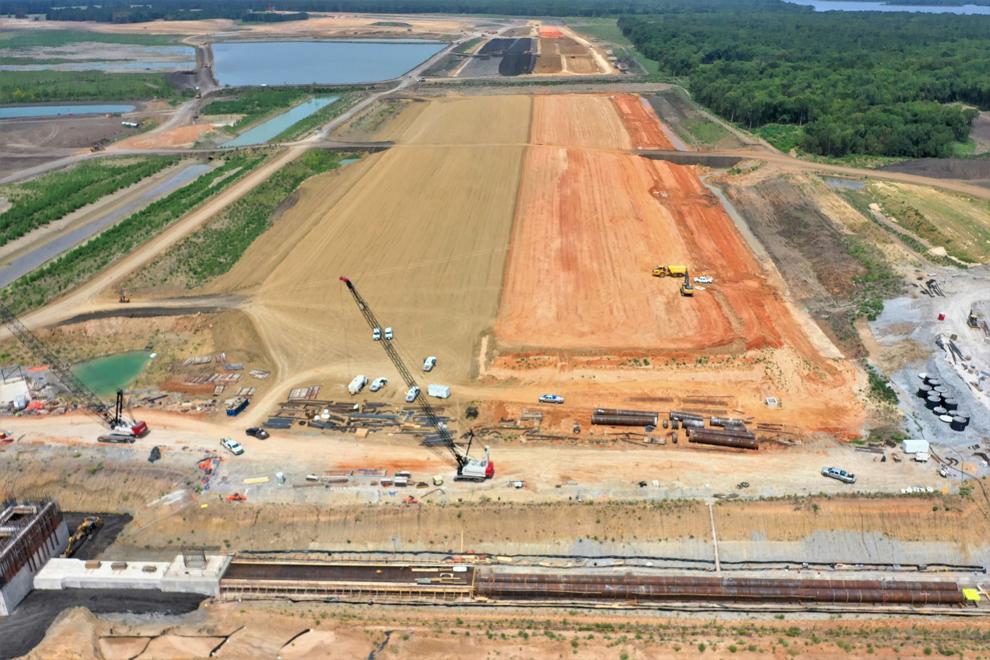 Controversy over the naming of the lake came quickly when the North Texas Water District named the new reservoir in the northeast corner of the county North Texas Municipal Lake. However, the water board soon changed the name to Bois d'Arc Reservoir in honor of the creek where Caddo Indians settled centuries ago and of the many landowners whose ancestors farmed the land along its banks for decades.
Construction began soon after groundbreaking, marking the end of a 15-year permitting process during which the 16,641 surface-acre lake carried the name Lower Bois d'Arc Creek Reservoir. Completion is expected in 2022 at a cost of about $1.6 billion, according to the water district.
In addition to the 26-square-mile lake with its two-mile, 90-foot-tall dam, the project includes the building of a 35-mile raw water pipeline to a water treatment plant in Leonard and a 25-mile treated water line to where it connects north of McKinney to the North Texas Municipal Water District regional water system and to the 80 communities it serves.
Construction is on time and under budget, project manager Steve Long said in September. Major areas of work in progress include the dam and intake structure, road construction, mitigation property, the Leonard treatment plant and the two pipelines. All work is expected to be complete by fall 2021 with water delivery to begin in 2022.
Paris' own HWH Construction Co. is digging a holding reservoir and doing other groundwork at the Leonard Water Treatment plant, which is expected to be completed in 2021. Work on the 35-mile raw water 90-inch pipeline from the lake to Leonard is well underway. An 84-inch treated water line from Leonard to McKinney has been ordered and fabrication is to begin soon.
The economic impact from lake construction is tremendous, not only in Fannin County but in neighboring counties as well, Bonham Chamber of Commerce executive director Dale McQueen said in September.
"All our trailer parks are full of campers, and we've definitely seen a huge increase in worker activity in our stores," McQueen said. "What's most surprising is the number of inquiries we are getting about the available of lake front property and just property in general.
"I see this as an economic boost not only during construction but 30 years or more into the future as houses are built and people come here for recreation."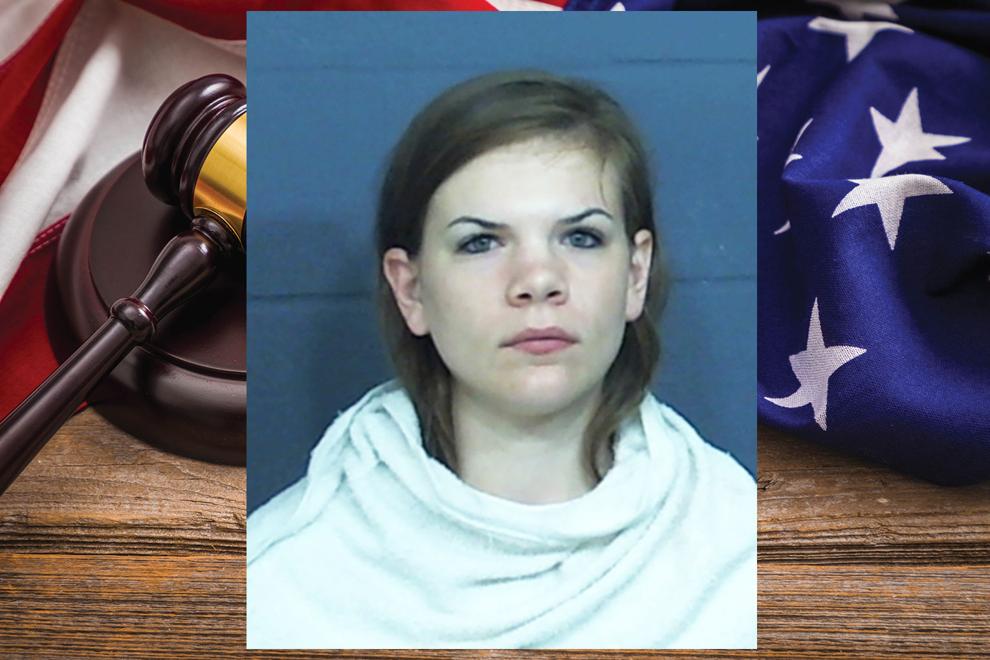 Morrison's murder conviction overturned
Ashley Morrison, who received a new trial for her part in the 2014 murder of retired North Lamar ISD teacher Annie Lois Sims, pleaded guilty in November before Judge Will Biard in exchange for a prison sentence not to exceed 30 years.
A Lamar County jury will assess a sentence during a punishment trial sometime after the first of the year, according to Lamar County District Attorney Gary Young.
"After consulting with the victim's family, we all agreed this was the best way to handle this case," Young said. "Mrs. Morrison has admitted to her guilt, and now a jury of her peers will decide how many years in prison she will now serve."
The plea culminated five years of hearings and trials endured by the victim's family since the wife, mother and grandmother was found dead in her Powderly home with multiple gunshot wounds a week before Christmas 2014. Morrison and her boyfriend, Christian Vernon Sims, were arrested at a Motel 6 in Sapulpa, Oklahoma, the night of his 66-year-old grandmother's murder. The teens waived extradition and were returned to Lamar County on Dec. 23, 2014.
In October 2016, Christian Sims was found guilty of murdering his grandmother and was sentenced to 35 years in prison.
Morrison, now 21, was 19 in July 2017 when she was handed a 30-year sentence in a Smith County court for her suspected role in Sims' death. Lamar County Court at Law Judge Bill Harris declared a mistrial in Morrison's first trial in April 2017 at the request of Young and Assistant District Attorney Jill Drake, who sought to have the trial moved. The prosecutors at the time believed Lamar County's jury pool was too small and that potential jurors were not impartial.
In her July 2017 trial in Tyler, Morrison entered a plea of not guilty to first-degree murder. After deliberating for less than two hours, the jury found her guilty of Annie Sims' murder.
The 6th District Appellate Court in Texarkana overturned the lower court's decision in March and ordered a new trial, finding evidence against Morrison circumstantial and that Morrison's constitutional right to effective counsel and her right to freedom from state intrusion into the attorney-client relationship were violated.
"... we find that both Ashley Eva Morrison's Sixth Amendment right to counsel and her Sixth Amendment right to be free from State intrusion into the attorney-client relationship were violated," the opinion states, because her defense attorney submitted highly detailed billing records "and disclosed confidential attorney work product and attorney-client communications" the state reviewed before trial. The opinion states prosecutors used that information to pursue "a line of questioning of Morrison's mother, Misty, suggesting that Morrison admitted her involvement in the murder in a letter she wrote to Misty from jail."