For children throughout Lamar County, the Boys and Girls Club of the Red River Valley has been a safe place to learn, have fun with friends and lay the foundations for a bright future. And though the organization has had to work to keep the facility safe during the ongoing coronavirus pandemic, the staff has done just that.
The area nonprofit has made several adjustments to its operations, including a reduction of the number of students who can take part in the club.
"Sixth grade and up isn't taking part in the club, to keep numbers down and ensure social distancing," unit director Katrina Mitchell said. "Around that age is when kids start to be more independent, so we cut it off there for now."
The after-school program, open to children from first grade through high school in normal circumstances, would serve roughly 250 children throughout Lamar and Red River counties. Now, with the participating grade levels reduced, only about 60 take part in the program each day, Mitchell said.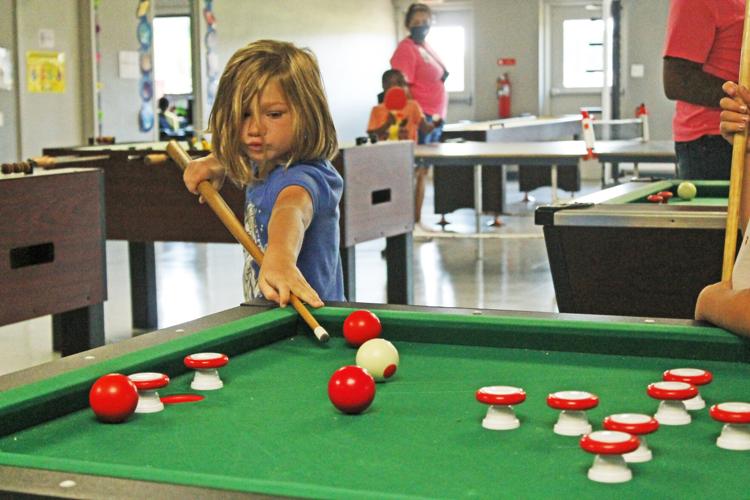 The program has also limited the number of activities children can participate in, she said.
"We had to stop basketball and football and other contact sports because there's just no way to do those while still socially distancing," Mitchell said. "We've begun doing other things — different types of games, trying yoga — we've had to get creative."
Mitchell said the lack of favorites like basketball has been one of the hardest changes for the children.
Traci Dickerson, a counsellor with the club, said the hardest part of the recent changes for her has been in the ways the staff is allowed to interact with the students.
"You form relationships with the kids, so you really miss being able to give them high fives and hugs, and that sort of thing," she said.
The club closed briefly in late March but reopened a week later with strict guidelines for how to operate. Among them, the Boys and Girls Club now has a team dedicated solely to thoroughly cleaning rooms after they've been used.
"We do a deep clean after every hour when we rotate the classes," said Jordan Embry, a member of what Mitchell has dubbed the Clean Team. "We're doing it a lot more frequently now."
The cleaning team was put to the test in recent weeks after one of the students began displaying symptoms of the virus, Embry said.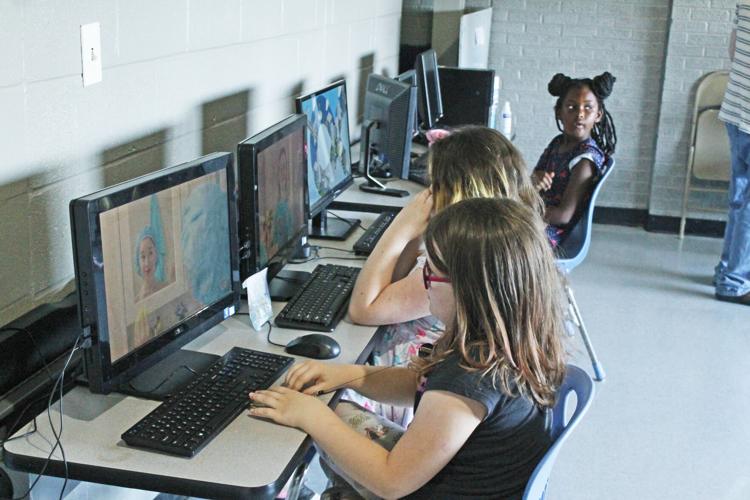 The children were taken out of the rooms that the symptomatic student had used, and the surfaces all received an exhaustive scrubbing with disinfectant.
"That could've been bad," Mitchell said. "We could've been forced to close when that happened. But because of our protocols in place, we didn't miss a beat."
Mitchell said the club is looking to the community to help the clean team. It is low on medical gloves and Lysol wipes and is accepting donations of each, she said.
"One of the big challenges has been supplies. At one point, we just had to put bleach in water and use that," Mitchell said.
The club has also shut off access to visitors, and parents can no longer walk their kids into the building, in an effort to let as few people in as possible, Mitchell said.
Before anyone from outside is allowed in, an attendant will take their temperature and ask them a series of questions to make sure they haven't been potentially exposed to anyone with the virus.
"Questions like whether they've traveled recently or been around anyone who displayed any of the symptoms," Boys and Girls Club staff member Stanley Rhone said.
The Centers for Disease Control and Prevention recently issued a statement that the club and other organizations could ease their cleaning protocols. However, the club decided to continue cleaning as they had been.
"We thought it would be best if we were still just as stringent," Mitchell said. "A lot of these kids are going home to older folks; you know, they live with their grandparents. We don't want to put families at risk at all."
"We take safety very seriously," Boys and Girls Club board member David House said. "Katrina and (executive director Jason Macchia) and the whole staff have done fabulously with these challenges."
This Saturday, the club will host the 17th annual Johnny Stallings Memorial Great Paris Turtle Float. The race is scheduled for 10 a.m., and it will take place at the Love Civic Center.
"All the money stays here local, and it goes to supporting the club for the coming year," House said. "It's hugely important in allowing us to do what we do."