Two tattoo expos, two weeks and 13 awards later, tattoo artist Daniel Garza is back in Paris and looking forward to his own expo in October. Garza recently traveled to Cleburne, where he claimed five awards, and Sulphur Springs, where he raked in eight.
In Cleburne, Garza swept first, second and third place in the realism category and took first and second place in small color. Last week in Sulphur Springs, a client of his came down to show off three of her tattoos he'd done and, again, Garza's realism skills were recognized as he swept the category
Notably, at the same expo, Garza won best tattoo of the day both Friday and Saturday with a tattoo of a hummingbird and a piece for a client honoring his sister.
"It was a memorial piece for a young man in Sulphur Springs who had lost a sister when she was young," Garza said.
Because Garza's pieces are often time consuming and detailed, he usually tries to limit himself to doing one tattoo per expo, so he relied on six of his clients who traveled to the Sulphur Springs expo to show off their healed ink.
However, the expos looked a little different than those Garza had gone to in the past. Safety precautions were taken in an attempt to lower the risk of transmitting Covid-19, so he was decked out in personal protective equipment and the number of artists was limited.
"The health department is having us wear aprons, arm covers, masks, all that stuff," Garza said.
For Garza, participating in tattoo expos isn't just about winning awards. It's a great way to get his name out there and recruit potential new clients. When he's working on a tattoo at an expo, like those he's not entering in a competitive category, he usually tries to position himself so passerby can see his art and process, hopefully inspiring them to book with him in the future.
"It's still promotional for me. I like to set up to where people walking by can see the tattoo and see what I'm working," Garza said.
The artist also had the opportunity to judge tattoos, which he said helps him to learn and develop his craft.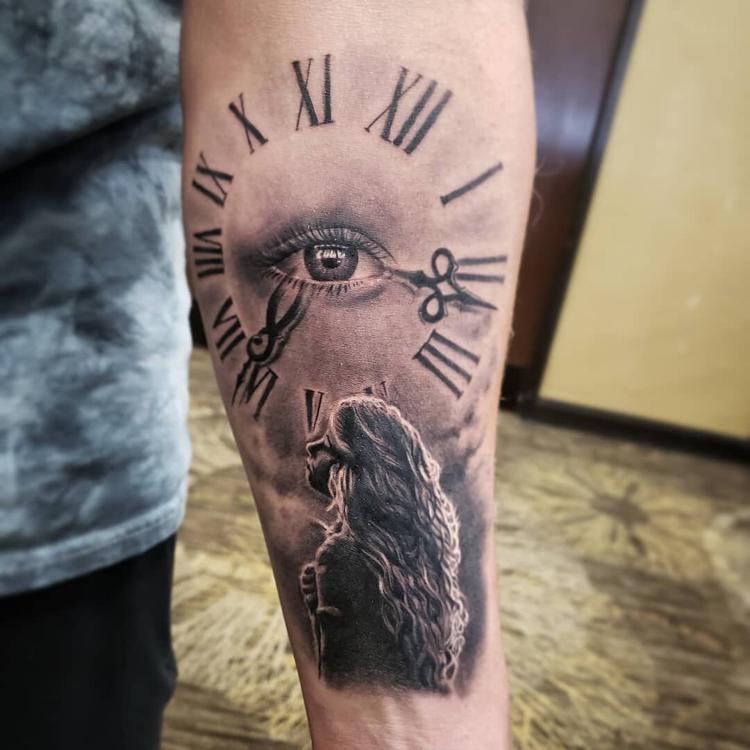 "I actually learn a lot from judging because I judge alongside other artists," Garza said. "All the judges have to be artists… and it's just good to hear what judges have to say, that way when I'm competing I know what they're looking for."
Garza will be hosting his own event in October, the Paris Body Art Expo, so the two expos were good networking opportunities to promote his show. His wife, Elena, helped pass out cards to recruit new artists to compete and show off their work, although Garza said he will be limiting the number of artists who can come to the Paris show due to Covid-19. Meeting new tattoo artists and competing against ones he already knows is also a great way for Garza to see what other people in the field are doing and motivate himself to keep improving.
"Being around these guys helps to push me," he said. "I have good friends that are really great artists, and they'll put out a piece and I'm just like, shoot, I need to do something to top that."
For information about the Paris Body Art Expo, visit its Facebook event page, Paris Body Art Expo 3rd Annual.