Except for an occasional outage caused by equipment failures, most residences in the Red River Valley now have electric power. Many on Wednesday continued to experience rolling blackouts, which decreased in frequency and length as Texas started to recover from the worst arctic blast in decades.
Although the outcome may be better for Red River Valley customers, 3 million Texans had no power Wednesday as a large swath of the state was under yet another winter storm warning and the state's electric grid struggled to avoid a statewide blackout.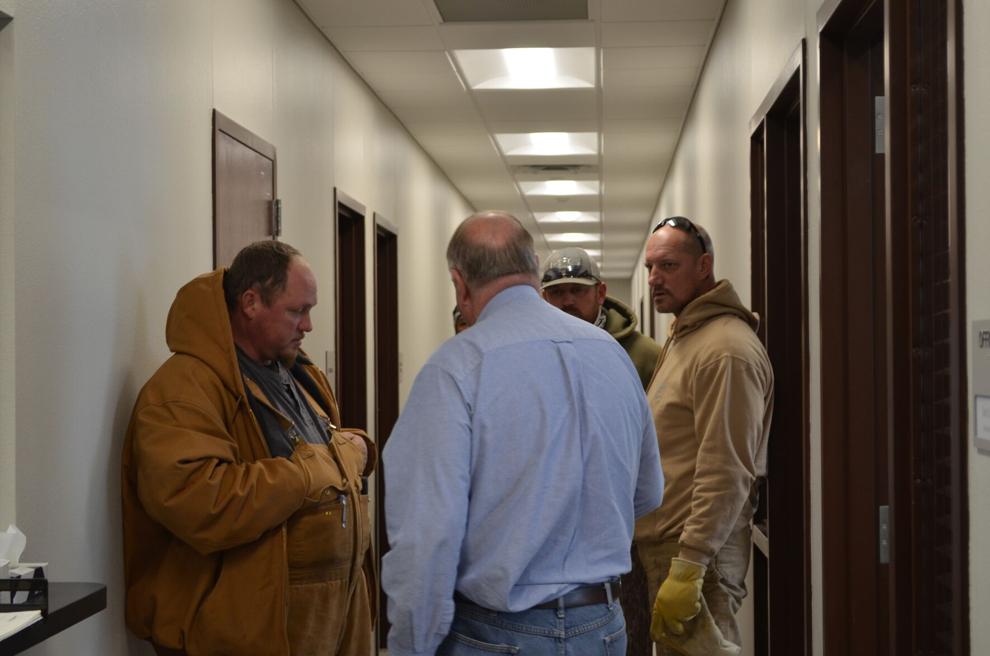 "No one is out of power other than for rolling blackouts," Lamar County Electric Cooperative general manager Jerry Williams said late Wednesday afternoon about the cooperative's customers.
Oncor area manager Larry Willis gave a similar report.
"Our status in Paris is we have less than 100 outages due to repairs," Willis said in a Wednesday morning report to city officials. "Rolling outages could still happen, but at this exact time, none are in Paris."
Returning from a several night stay in a metroplex hotel, Honey Grove Mayor Claude Caffee said power was back on in his city after roughly 36 hours without electricity.
"It's been rough on our folks," Caffee said.
As others did throughout the region, many Honey Grove residents turned to social media to communicate frustrations and to offer help to neighbors, Lamar County Auditor Kayla Hall said Wednesday afternoon after power was restored in her hometown.
"Facebook was nice because people helped one another by reaching out to others," Hall said as she explained her family was lucky to have a gas jet in their living room where they huddled next to a stove while other parts of the house reached a low of 32 degrees. "It's nice living in a community where people help each other."
Thousands of folks took to social media to express frustrations and to share theories about why Texas found itself in dire straits. Some blamed frozen wind turbines and little sun getting to solar panels as reasons the Texas electric grid came close to a statewide blackout.
Williams and Willis, however, said it takes all sources — wind, solar, water, gas, nuclear, etc. — to generate power.
"It takes all sources to supply the generators, and ERCOT (Electric Reliability Council of Texas) can buy some power from other states," Willis said about the manager of the Texas grid. "But other states were under duress as well, and I don't think they were able to buy any power, not that a limited amount would have done much good."
"I am sure there will be plenty of discussion about what caused this," Williams said, noting that Texas Gov. Greg Abbott has added a probe of the situation to the current legislative session. "Here is the bottom line. We just didn't have enough generation whether it be coal, natural gas, wind turbines, solar, water, whatever; it simply was not enough."
Willis explained why some people were without power longer than others, and why others lost no power at all.
"When power plants tripped off and ERCOT ordered a drop in load, we had rolling outages, some of which didn't really roll because we couldn't switch the load back on because the demand was so high in the system," Willis said. "We keep hospitals and other essential feeders on. Some homes are on those feeder lines is the reason some customers have not lost power at all. Hopefully, as more power plants come back on, and as the temperature increases, rolling blackouts will roll as intended, and soon will be stopped altogether."
Oncor reported this morning that rolling and controlled blackouts have come to an end.