BONHAM — Fannin County is set to receive $244,000 in Statewide Emergency Radio Infrastructure grant funds after Tuesday action by the Commissioners' Court.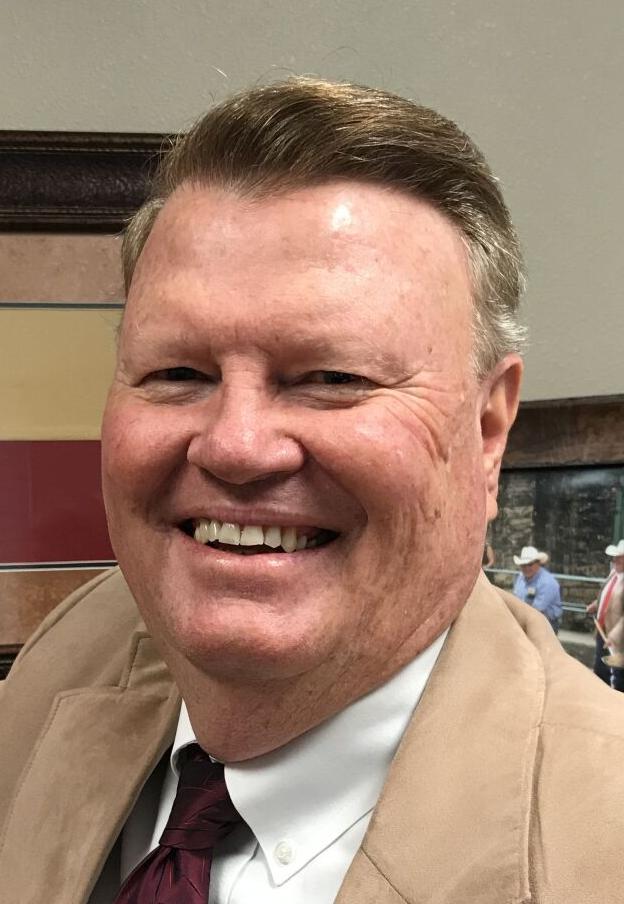 County Judge Randy Moore asked commissioners to approve a memorandum of understanding with the Texoma Council of Governments to help the county enhance its public safety communications.
"This is going to be a great thing for Fannin County as $244,000 in grant money that we're going to get," he said, adding the City of Bonham also is set to receive $244,000 in SERI funds.
Commissioners unanimously approved the agreement, which has a few stipulations such as the county being responsible for compliance with federal and state granting agencies; maintaining all aspects of the asset; ensuring equipment is maintained in good working order; ensuring a physical inventory every two years; and ensuring the proper use of the equipment.
Also on Tuesday, an expected presentation by Air Evac Lifeteam on its services and memberships was tabled to a later date due to "a couple cases of Covid-19," according to Precinct 2 Commissioner A.J. Self. He said the team plans to make the presentation once they're healed up.
"This was just something I put on there just to inform the public about — I didn't realize that Air Evac had a membership plan that citizens could sign up for in case you do need it," Self said.
Moore asked if Air Evac was the only team people could sign up for, and Self said there are others, but Air Evac mainly covers Fannin County.
On the topic of Covid-19, commissioners again extended their disaster declaration and continuity of operations plans after Moore expressed a growing concern that county officials may have to take action, per Gov. Greg Abbott's Executive Order 32, if the area's Covid-19 hospitalization rate doesn't fall below 15% by Friday.
GA-32, issued on Oct. 8, allowed the reopening of certain venues, such as restaurants and retail stores, to 75% capacity, and it allowed the resumption of elective surgeries in counties in trauma service areas with low Covid-19 hospitalizations. Per the order, capacity will be scaled back to 50% in areas with high hospitalization rates for seven consecutive days. The rate is determined by the number of Covid-19 hospitalized patients as a percentage of the total hospital capacity.
Fannin County is in TSA E, which stretches west to Gainesville and south to Stephenville, Cleburne and Corsicana and includes Dallas and Fort Worth. By Tuesday's meeting, the TSA had been above the 15% threshold for four days, starting at 15.05% on Friday. It continued to climb to 15.63% on Saturday, 15.62% on Sunday, 16.13% on Monday and 16.43% on Tuesday, according to the Texas Department of State Health Services.
Counties are able to apply for exemption if they meet attestation parameters, which includes having fewer than 30 confirmed Covid-19 cases in the last 14 days. As of Tuesday, Fannin County had 55 active cases, state data shows. Moore said 14 of those cases were in the prison.
According to the state's data, Fannin County has had a total of 1,000 cases since testing began in March and there are 933 estimated recoveries. The virus has claimed the lives of 37 Fannin County residents, the state health department reports.
Moore urged residents to take every precaution to avoid spreading the virus further, including mask wearing.
"Back in 1918, when they had the epidemic then, the influenza that came into the United States, they did put out mask orders in which they asked people to wear a mask. Now, they didn't enforce them, they just said 'please do it because we know that this is the only thing we can do,' and they did, and they got through it," Moore said, adding the commissioners are relying on what health care providers are telling them about the impact of mask wearing on virus spread.
Moore reiterated that Fannin County residents may receive free Covid-19 testing through Thursday at the Fannin County Multipurpose Complex, 700 FM 87 in Bonham, from 9 a.m. to 5 p.m. Testing will move to the town square in Leonard next week, where it also will be available from 9 a.m. to 5 p.m. each day through Dec. 11. Scheduling online is available at covid19.wellhealthdfw.com.